Career Strategy Coaching Outcomes
The career path we choose and our daily work influences the degree of what we will experience in life including wealth, happiness, achievement and fulfillment. The primary outcome of my coaching is to accelerate your journey to perform and experience your career potential. This is possible when you strategically design a path or a transition that considers your unique talent and where best to allocate that to solve problems that deliver unique value to organizations and people. By working at your potential, you will highly likely increase income, expand options and boost well-being.
My mission is to help you reduce the time it takes to transition to next phase of your career while increasing the likelihood it will deliver on the outcomes you wish for. This can include more money, more options than fuel freedom and power, or an improvement of overall emotional and physical health.
Here are few examples of outcomes I have seen in my coaching experience:
Deciding on an undergraduate or graduate curriculum that aligns with a long-term path
An elevated personal brand due to specific activities defined in action plan and refinement of your LinkedIn profile
A transition to a new job (within your current organization or outside) that changes the trajectory to your designed path based on long-term outcomes
Starting a side hustle business to increase income, expand skills, expand options and increase security
Deeper competency in one or more disciplines through execution of a development plan that expands near-tern options
Higher levels of physical and emotional health by experiencing a path that aligned with your unique persona and where you have more control over daily life
After working in a career over many years, crafting a transition to a opportunity that weaves together unique skills and experiences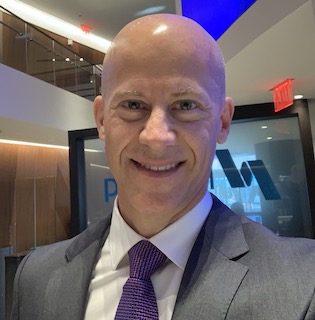 Hi, I'm James Gray!
My mission is to help you reach your full career potential using a framework of principles I authored while working at Microsoft and leveraging my extensive experience as a strategist, coach and entrepreneur.
I am inspired to help you monetize your talent, expand options and boost well-being.
Since 2008, it's been a gift to work with people as a coach to design and guide their unique career journey.
You can reach me full bio at https://careeracademy.io/about/ and why I do what I do at https://careeracademy.io/origin-story/.
See my LinkedIn profile for an overview of my achievements and education.
What Are the Benefits to You?
EASY COLLABORATION
Our collaboration will be easy, effective, and timely as we engage using a private, secure collaboration platform with live video conferencing, chat messaging, and file sharing.
All you need is a smartphone, tablet, or computer.  
FOCUSED DISCUSSIONS
A personalized coaching experience will ensure we focus on the areas and issues that are most pressing for you. Using background information you provide prior to our session, I will be prepared to openly discuss your challenges, goals, and feedback to any specific questions where I have a point of view.
You will leave the session with at least one specific action that addresses unblocking an obstacle we discussed. Following the session, you will receive notes including action items.
ACTION PLAN
The results of our conversations will feed into a co-authored action plan that will identify activities and deliverables that are required to move you toward your goal(s). The robustness and depth will be based on the number of sessions we work together.
You will gain more clarity and confidence with a plan that is actionable and provides evidence to small wins.
PERSONALIZED CURRICULUM
You will have access to expertise across a broad set of career management areas that allow you to focus and tailor the experience. Coaching can include: 
Strategically analyzing target markets where you can offer a unique value proposition.
Feedback on personal plans, transition strategies, reducing friction to your move closer to your architected path.
Serving as a listener and coach to create accountability.
Feedback and assistance designing marketing content to fuel selling your value proposition.
Outlining a professional development plan to grow key competencies.
Increasing credibility and name recognition in your company and industry.
Launching a side hustle business to increase income, options, and security.
ACCOUNTABILITY
Experience a higher return on your time by delivering on the commitments of your personalized action plan. I will serve as your accountability partner to coach you on and hold you accountable for the deliverables and dates we agreed to.
COMMUNITY MEMBERSHIP
You become a member of a private, supportive community for collaborative conversations on channels that I moderate to learn from others and hold yourself accountable.
This is where I share new content including challenges, tips to keep you informed.
LINKEDIN NETWORK
Your network will expand to include highly talented professionals in major tech hubs including San Francisco, Seattle, Austin, and New York City as a member of my LinkedIn network. 
This will expand your worldview, potentially open up more job opportunities and build relationships with people you may end up doing business with. I am also connected as an alumnus of the Haas School of Business and the School of Information at the University of California, Berkeley.
Thanks for submitting your information! Please continue with the checkout process.
Frequently Asked Questions
How do I schedule my appointment?
Upon purchasing coaching, you'll receive further instructions on how to book a time for your session(s).
Can I purchase coaching more than once?
Absolutely! Transformations to a new level take time, which is why you will find packages with multiple sessions at a discounted hourly rate.
What shall I expect after booking coaching?
You will receive a short questionnaire that will provide us the basics of where to focus and your desired outcomes. Prior to our first session, I will use this to prepare an initial set of observations and ideas to shape your transformation.
What type of people are a good fit for your career coaching?
As a strategy coach, I work directly with a limited number of aspiring professionals that are seeking to reach their true career potential through focus and hard work. I would be a great fit for people with the following profiles.
Engineer, Product Manager, Data Scientist, or Leader working within a high-tech organization. I have experience working in large enterprises such as Microsoft to small, entrepreneurial startups.
Solopreneuers who want to create a unique side-hustle or full-time business that provides another income stream, freedom, and power.
College Students that are seeking mentorship and coaching to select a career path, apply for internships and jobs, and grow credibility. Ideal career paths are career paths in product management, engineering, or data science.
Committed to working hard, open to feedback, and delivering on the accountabilities we align on through our coaching.
What your expectations of people seeking career coaching?
Here are a few expectations to ensure we can create value by working together collaboratively.
You adequately prepare for the coaching session that will include sending information in advance that will make our discussion productive.
You ultimately own the decisions and actions based on our engagement as you know what is best for you. I will offer suggestions and perspectives based on my extensive experience.
You have a LinkedIn profile.
Everything we talk about is private and confidential.
To realize an impact from our coaching session(s), you will need to work hard and deliver on commitments you make.
Engagements can range in intensity from a single coaching session to sessions over months for larger transformations. My experience is that professionals typically require multiple sessions to first design a career strategy, outline an action plan, and then execute upon the plans to make it a reality.
The outcomes you seek will likely take time and the progress will be commensurate with the level of effort you apply to the action plans we have designed.
I still have questions. How do I contact you?
No, worries - I love hearing from people. You can use the "Contact Me" chat to the right or send me an email at [email protected]
Ready to Experience Your Potential?